Metal stamps made to order open up the world of customization for artisans and craftspeople who want to add their personal touch, leave their permanent signature, and customize their finished pieces. Designing your own metal stamp can seem like a daunting process, however, so we have made it easy!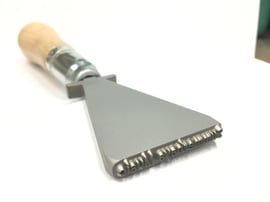 How to Design Your Own Custom Metal Stamp Made to Order
We have created a system for designing custom metal stamps that makes the process fairly straightforward.
We've worked with industrial manufacturing companies that can send us CAD drawings of what they need, but we've also worked with artisans who have an idea of what they want but aren't sure how to communicate it, or are unsure of how to begin the process of having a custom stamp made.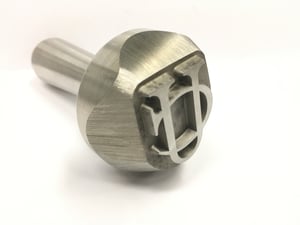 We have a team of experienced engineers and salespeople who can help take your ideas and turn them into the perfect metal stamp.
We will quickly walk you through the design process and then run the finished design through our machinery in single or small run quantities.
To get started please visit our request a quote page and tell us the idea you have for a custom metal stamp. Upload your design file or even just a sketch and we will help you make a custom metal stamp made to order.
We already have the experience and mechanical capabilities in place, so this whole process is relatively quick and painless.
Examples of Metal Stamp Applications
We have helped many individuals, craftsmen, artisans, and businesses design their own metal stamps and leave their custom mark.
If you need to mark metal - practically any metal - we have the made-to-order metal stamp for you.
You can check out some of our customer's applications below.
Learn More
Our experienced and knowledgeable team will be happy to answer any questions you may have and guide you to the best made to order metal stamp solution for your particular application.
Learn more about steel stamps and holders in the new, free Direct Part Marking: Personalization Guide!
Or contact us to request a quote.
This post was published on June 6, 2022 and updated on June 6, 2022.