Hot Stamping Foils for Wire Marking and Heat Shrink Sleeving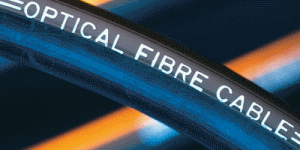 Durable Technologies offers a series of hot stamping foils made with special pigments, resin and adhesives for wire marking and heat shrink sleeving (also works well on many plastics), including Kingsley's® K-30 Series (white only), No Fault Series, and K-520 Series for Teflon.
The K-30 Series was designed for general purpose marking and is capable of printing onto a wide variety of materials such as acrylics (Plexiglass), celluloid polyethylene, polyamides (Nylons), and polyvinyl chloride (PVC). Available in White only.
The No Fault Series was specially formulated to mark on cross-linked polyolefin heat shrink sleeving. It has also been proven to work on PVC, Kynar, Neoprene, and a host of other cross-linked materials. This formula has an excellent resistance to abrasion and most solvents. Available in Black and White.
The K-520 Series was developed to mark on slick surfaces such as Teflon TFE, Tefzel ETFE, and FEP. Available in Black and White.
The three formulas mentioned above are available in standard widths from 1/2" to 3" wide (1/2" increments only) and standard lengths are 100' (1/2" dia. core) and 600' long (1" dia. core).
Give us a call today at 866-344-7721 to discuss your hot stamp foil requirements in further detail.
Click here for more information on our Kingsley® Wire Marking and Heat Shrink Sleeving Type.