High Resolution Ink Jet for Case Coding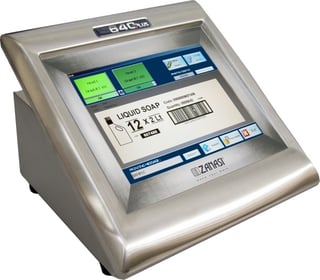 Our line of high resolution printers are ideal for printing high resolution text, barcodes, graphics, and symbols on both porous and non-porous substrates. These hi-res printers are most often used for printing on corrugated surfaces (cartons and boxes) in secondary packaging applications. Our hi-res ink jet line is capable of printing QR codes, scannable bar codes, logos and alphanumeric text. Characters sizes range from 3/4" up to 4" in high resolution up to 300 DPI.
Click here for more information on our OEM alternative Ink Jet Fluids.