Brass and Steel Printers' Type and Dies for Hot Stamping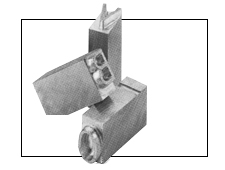 Our wide variety of brass printers' type styles will fit any need for monogramming or personalizing in such printers as Kingsley®, Kwikprint®, AAmstamp®, Kensol Franklin®, Jackson®, Gibson®, Howard® and virtually any other hot stamping machine. Typical applications include book bindings, personalization items, ribbons, greeting cards, napkins, matchbooks, labels, leather goods, advertising specialty items and more. Our high quality brass type and dies are a great value since it will far outlast cheap alloys such as zinc and lead type.
The standard typefaces illustrated below are only a partial list of what we have available. We can also produce any typestyle not shown below including custom typefaces and symbols if a high-quality proof or samples are provided (including foreign languages!).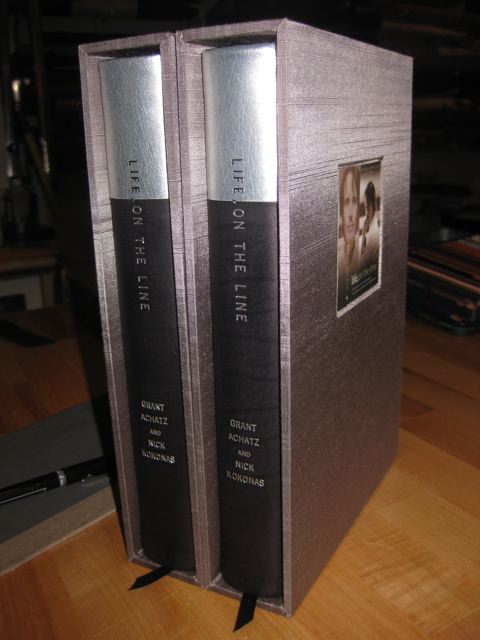 Hot Foil Stamped Book Binding
Click to Enlarge
We offer SAME DAY SHIPPING on Stock Type (our News Gothic and News Gothic Condensed typestyles.) We maintain the largest inventory in the country of all-purpose straight body type in both brass and steel used for a wide variety of hot stamping, coding and imprinting applications.
Brass type is an economical, general-purpose type for marking most materials such as: books, leather, plastics, paper and wood. Brass type outwears softer alloy metals like zinc and lead and holds up well when stamping under heat and/or pressure. Brass type also produces a much crisper, cleaner mark than cheaper alloy types. Alloy type may be less money up front but in the end brass is a much wiser investment.
Steel type is unmatched in durability and is ideal for marking harder plastics or long production runs. Our steel type is made from hardened and tempered tool steel which keeps replacement costs to a minimum.
Custom Logo dies can be produced with any wording or design, in brass or steel, for stamping applications where your text remains constant. Our logodies are typically made type high (.918" / 23.3mm) to fit in most standard type holders but can also be machined to any size to fit your present typeholder.
Magnesium dies are also available for shorter production runs. Click here for more information.
Click here for more information on our Hot Stamping Foils and Ribbons.

Both brass and steel stock type blanks are standard type high (.918" / 23.3mm), but can also be machined to any custom height based on your current setup. Available point sizes include 4pt up to 96pt.