Magnesium Imprinting Dies
Ideal for short production runs!
Durable Technologies' magnesium imprinting dies are widely used for labeling and coding in virtually any imprinting machine. Magnesium dies are ideal for foil imprinting on leather, book bindings, plastics, ribbons, greeting cards, napkins, matchbooks, styrofoam molds, advertising specialty items, food, and more. Magnesium dies are an economical and fast way to reproduce logos or insignias. These dies are best suited for shorter production runs and can be deep etched or routered when extra relief is needed for printing on softer material such as leather.
Brass and steel logo dies are also available for longer production runs. Click here for more information.
Magnesium dies are typically supplied either mounted type high (.918") or unmounted in the following thicknesses: 16 gauge (.062"), 11 point (.153"), or 1/4" (.250").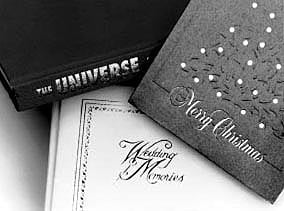 Ideal for Stamping:
Greeting cards
Labels
Book bindings
Leather goods
Matchbooks
Ribbons and bows
Advertising specialties
Letterpress
Jewelry boxes
Menu covers
Napkins