Megan Hammock, the Buyer at South Texas Lighthouse for the Blind, needed replacement white ribbon for their hot stamping process and their previous supplier recently went out of business. She asked her industry contacts for a recommendation and the overwhelming reply was to go with VisiMark.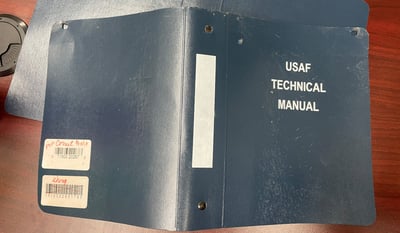 South Texas Lighthouse for the Blind is a special place. Since 1964, they have been the leading provider of job opportunities for individuals who are blind or who have low vision in the southernmost area of the Lone Star State.
From modifying equipment on the production floor to accommodate blind operators, to incorporating screen readers and magnifiers in their offices, stlb™ provides jobs for people that otherwise may struggle to find employment.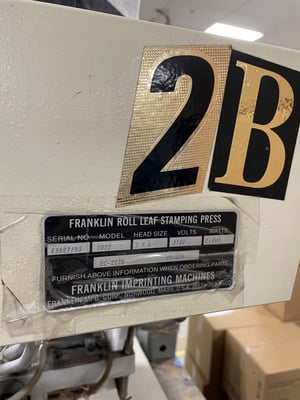 Megan first contacted VisiMark, a division of Durable Technologies, about sourcing some white hot stamp ribbon as an alternative to the formula she had been buying from her previous supplier, API Foils, who recently went out of business.
VisiMark supplied samples of different white ink formulas and Megan found one that worked well on their Franklin Roll Leaf press. They use their Franklin hot stamping press for stamping poly and cardboard binders. The press permanently imprints logos and text for STLB's customers.

Once she found a suitable alternative white ribbon, Megan then asked VisiMark if they could produce magnesium hot stamp dies since they had been using some older dies that needed to be replaced. Thanks to VisiMark, Megan was able to consolidate vendors and purchase both items from one company.
Megan says that "everyone at VisiMark is super helpful and knowledgeable and provided nothing but great service every time we talked."
Magnesium Imprinting Dies
Durable Technologies' magnesium imprinting dies are commonly used for labeling and coding in just about any hot stamping or imprinting machine.
Magnesium dies are ideal for foil imprinting on leather, book bindings, plastics, ribbons, greeting cards, napkins, matchbooks, Styrofoam molds, advertising specialty items, and more.
Magnesium dies are fast and economical options for reproducing logos or insignias. These dies are ideally suited for shorter production runs and can be deep etched or routered when extra relief is needed for printing on softer material such as leather.
Magnesium dies are typically supplied either mounted type high (.918") or unmounted in the following thicknesses: 16 gauge (.062"), 11 point (.153"), or 1/4" (.250").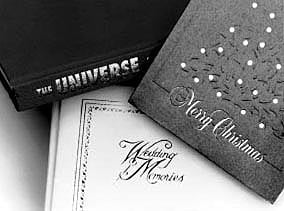 Ideal for Stamping:
Greeting cards
Labels
Book bindings
Leather goods
Matchbooks
Ribbons and bows
Advertising specialties
Letterpress
Jewelry boxes
Menu covers
Napkins
Brass and steel logo dies are also available for longer production runs. Click here for more information.
Hot Stamping Foils and Ribbons for Package Date Coding
Durable Technologies supplies a variety of pigmented foils and ribbons for imprinting variable data such as production dates, expiration dates, storage life, and other text and logos.
These foils are often used for stamping date codes onto a variety of substrates including food and pharmaceutical packaging films, plastics, coated and uncoated label stocks, polyethylene, polypropylene, polyester, nylon, wires, heat shrink sleeving, and more.
Click here to learn more about our hot stamping foils and ribbons for wire marking and heat shrink sleeving.
This post was published on May 6, 2021 and updated on May 6, 2021.