Press Style Automatic Numbering Heads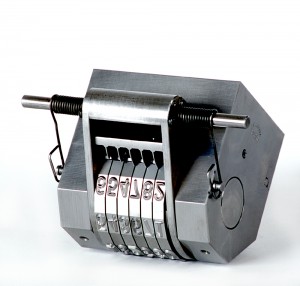 Automatic numbering heads are typically used for high volume production marking where automatic wheel advance is required to stamp consecutive numbering sequences such as product codes, part numbers, serial numbers, etc. They provide an ideal solution for when rapid, accurate, and consecutive marking is required.
Our automatic numbering heads are available in a variety of different styles and configurations for both numbering and lettering depending on your application.
Click here for more information on our line of Impact Presses.