Cannabis Industry Marking and Coding
Marking and traceability are necessary for compliance in the cannabis industry. State by-state regulations for THC, CBD, hemp oil and other cannabis products are becoming more widespread and affecting more companies. Cannabis tracking requirements include marking content such as 2D datamatrix bar codes, serial numbers, part numbers, graphics, harvest dates, expiration dates, and others.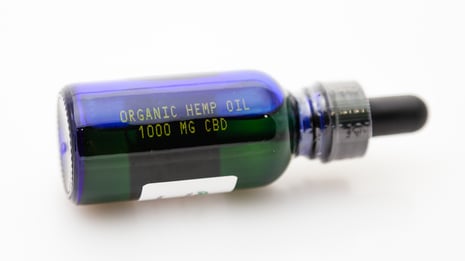 Since cannabis products are packaged in a wide variety of ways, a flexible solution for marking and coding is highly sought after. Our portable Ink jet printers like the JetStamp Graphic 1025 are an excellent choice for printing codes, expiration dates, package dates, graphics, strain information, or dosages onto glass or plastic jars, Mylar bags, foil pouches, paper labels, cardboard boxes, or virtually any other surface.
Check out how the JetStamp Graphic 1025 is being used in the cannabis industry in the video below.
Contact us now to speak with someone in Sales about your marking and product identification needs.