Inline Ink Jet Printers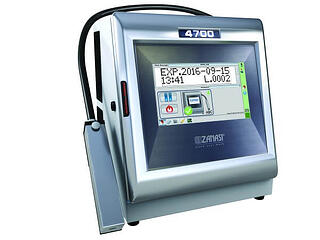 Durable Technologies' CIJ (Continuous Ink Jet) small character printers are perfect for printing date coding or other traceability information on food and beverage or pharmaceutical packaging substrates.
Our line of DOD (Drop On Demand) large character printers were designed for printing on a wide variety of substrates, including corrugated, plastics, metals, paper, foils, and more.
Our line of High Resolution printers are ideal for printing high resolution text, barcodes, graphics, and symbols on both porous and non-porous substrates.
Click on any of the links to the right for more information on our Inline and Portable Ink Jet Printers. You can also contact us now to speak with someone in Sales.
Click here for more information on our OEM alternative Ink Jet Fluids.