Marking for Craftsman and Artisans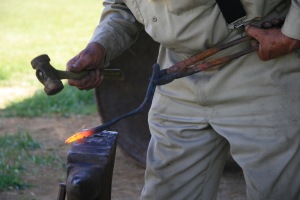 A one-of-a-kind, handcrafted product requires a special marking tool to apply the finishing touches. Whether you are making a blacksmith mark hot from the forge, adding your touch mark to your knife blade, or branding a logo into a woodworking project, Durable Technologies has a custom marking solution for you.
Durable Technologies will work with you to make a one-off, unique brass die with your logo, a custom maker's mark hand stamp, or provide you with a selection of other marking solutions to give your unique creation a direct mark worthy of your efforts. Call us for more information.