Portable, Hand Held Branding Irons
The powerful and durable performance of a Durable Technologies electric branding iron produces a permanent, indelible, imperishable brand, time after time. We engineer our products to live through the most arduous and demanding use so you can look forward to a lifetime of consistent and reliable service. Our branding irons are built around an ultra strong, alloy steel, hexagonal heater head that can be clamped in a vise or fixture for use or disassembly.
Maximum die-to-heater contact and very efficient heat transfer is guaranteed by the tapered seat which is unique to our branding equipment. The screw fitting of the die into the iron's heater head enables a positive, secure fit. All of our branding irons have a hardwood handle shaped for a cool, comfortable grip. A simple, but durable, stand comes with each iron.
Safety is assured by fitting a flexible, burn, water and oil-resistant, neoprene 3-wire grounded power cord to every iron in our range. Our branding irons, 350 watts power and above, feature heat deflector discs for added comfort and safety.
Hand Held Branding Iron Features
Precision element wound around a high conductivity core provides consistent die temperature and a long service life
Ultra strong, nickel plated alloy steel case can be clamped in a vise for easy maintenance
Hardwood handle ensures a cool grip
Burn resistant, flexible, neoprene power cord
Dies can be supplied blank or engraved to your specification
All major parts (heater, handle and cord) are user replaceable
Three-wire grounded construction
Screw Tip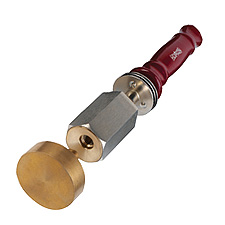 Plug Tip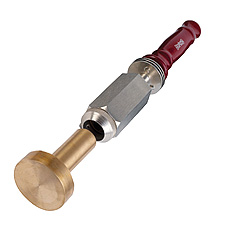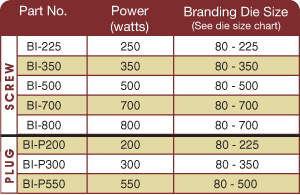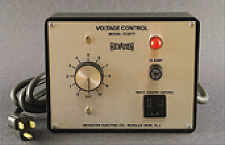 Temperature Controller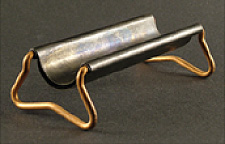 Iron Holder