Marking for the Aerospace Industry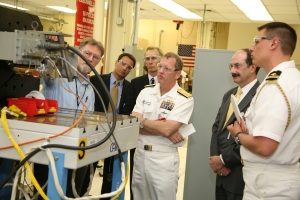 Traceability and part identification are critical aspects in the manufacturing of aircraft and aerospace components. Aircraft parts and components must be tracked throughout the design, prototype, manufacturing, and service process, so having a robust and reliable integrated direct part marking solution is a need for any aerospace part or aircraft component manufacturer.
Depending on the time available, quality specifications, mark type required and budget, there are a number of options for marking aircraft parts and aerospace components.
Two low stress marking options include dot peen and hand stamps. Call us for more information.