The world is changing quickly. Compliance with state-by-state regulations for THC, CBD, hemp oil and other cannabis products are becoming more widespread and affecting more companies.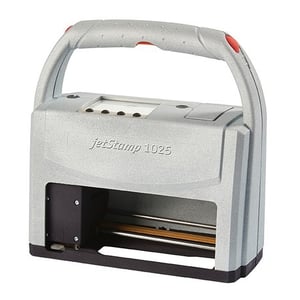 If you have to optimize marking and traceability in the cannabis industry, whether for medical and/or recreational use, there are economical options available. As always with marking and traceability, the material being marked and the content of the mark are the keys to choosing the right solution.
One of the most flexible and reliable solutions available for marking a wide variety of products is ink jet printing. If you need to print codes, expiration dates, package dates, graphics, strain information, or dosages onto glass or plastic jars, Mylar bags, foil pouches, paper labels, cardboard boxes, or virtually any other surface, ink jet printing is a viable solution.
Cannabis tracking requirements include marking content such as 2D datamatrix bar codes, serial numbers, part numbers, graphics, harvest dates, expiration dates, and any other variable data on materials such as:
Bags
Boxes
Caps
Cartridges
Glass and Plastic Bottles
Glass and Plastic Jars
Labels
Pouches
Shrink Wrap
Tins
Tubs
Wood
Portable ink jet printers are perfect for any environment including processing labs, growth facilities, dispensaries, and warehouses. Regulations continue to change as the cannabis industry rapidly grows, and ink jet marking machines have the capability to be the right solution to meet these requirements.
If you're looking for a portable ink jet printer that's affordable, versatile, low maintenance and easy to use, we recommend the JetStamp family of printers for package date coding applications.
Contact us now to speak with someone in Sales about your marking and product identification needs.
This post was published on November 14, 2019 and updated on March 15, 2022.