Everyone knows how annoying and expensive it is to buy proprietary ink cartridges for your home printers. Printer companies sell the printers cheap and try to force you to buy their brand name and very expensive replacement cartridges.
Now imagine if you had a factory full of industrial printers used to mark thousands of packages and parts a day. Imagine the expense required to maintain dozens of high end industrial ink jet printers in a high production environment. And then think about being forced to buy the OEM replacement inks at exorbitant prices.
Jack Knight, Assistant Plant Manager, of Contract Packaging, Inc. in Covington, GA doesn't have to imagine this scenario, he lives it. Mr. Knight now works with Durable Mecco to reduce his costs and the maintenance of their industrial ink jets printers by purchasing Durable OEM alternative ink jet fluids.
Mr. Knight says that "Durable Mecco made the transition from expensive OEM inks to replacement inks seamless and easy. There was no down time at all and we have seen no drop in mark quality or increase in equipment maintenance."
Durable Mecco can be your single source ink jet solution for all of our replacement inks, including continuous ink jet (CIJ), Drop-On-Demand (DOD), Hi-Resolution, and Hot Melt Wax inks. Durable Mecco offers the broadest line of direct replacement and custom formulated fluids for all the major OEM printers including Videojet®, Imaje®, Diagraph®, Linx®, Marsh®, Domino®, Willett® and more.
The reason that Contract Packaging, and many others, enjoy high quality marks using Durable Mecco inks is that the ink jet fluids are precision formulated and put through a stringent filtration process that follows the strictest industry standards which reduces clogging of the ink nozzles. As a result, customers get 100% utilization out of Durable Mecco fluids and enjoy a 33% longer shelf life than many OEM ink jet fluids.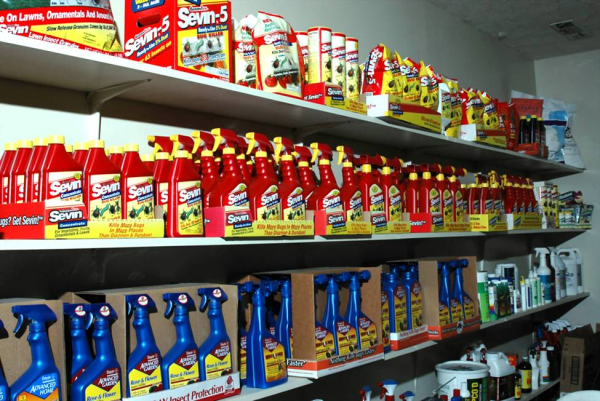 Mr. Knight states that "we purchase both OEM alternative ink jet fluids as well as alternatives to Norwood hot stamping ribbons and foils and we have seen upwards of a 50% savings in the cost of these consumables - and that makes a difference to our bottom line with no adverse effect on marking quality or ink jet equipment operation. Durable Mecco has been very easy to work with and continues to provide us with a high level of customer support and service. Durable Mecco can ship these items to us in less than 48 hours so we know we will never get caught short and not be able to run production because of an ink jet issue."
"Durable Mecco was able to test different inks on our substrates in order to determine the best ink adhesion, abrasion resistance, and darkest print density for ease of reading. They also offer service and repair of OEM equipment, including preventive maintenance service and in-house print head service for many of the common printers so they are indeed a good partner for us and our marking needs," explains Mr. Knight.
Call us at 866-344-7721 to see how Durable Mecco can help you lower you costs of OEM ink jet fluids as well increase ink jet equipment uptime.
This post was published on July 6, 2010 and updated on May 7, 2018.