Wire marking is one of the most difficult direct part marking applications you will run across.
If you have an old Kingsley® Marking Machine and are having trouble finding replacement letters and numbers, you've come to the right place! Our DuraChrome wire marking type and DurAlloy heat shrink sleeving type, punctuation, and spacers will fit your Kingsley marking machines and type holders.
Check out our wire marking type catalog here.
About DuraChrome Wire Marking Type

DuraChrome (curved face type) is designed for marking a wide range of insulated wire and other curved surfaces. DuraChrome is made to fit Kingsley and Ackerman-Gould® marking machines. Durable Technologies also supplies this version of curved type to mark a wide selection of medical vials, tubes, pen barrels, pencil handles and brushes.
DuraChrome is available in a range of sizes optimized for marking outside diameters between 0.035" and 0.350". If this size range falls within your stamping requirement, you'll want the "V" series for vertical reading type and "H" series for horizontal reading type.
Our special chrome coating provides a harder-than-steel marking surface at a lower price. Many sizes of DuraChrome type is AVAILABLE FOR SAME DAY SHIPMENT!
Switching from Kingsley type but not sure which of our part number is compatible? Click here to find the right one.
About DurAlloy Brass Type for Heat Shrink Sleeving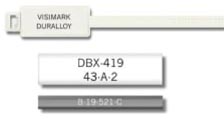 Our DurAlloy brass type has a flat face character and is often used for stamping onto flat surfaces such as heat shrink sleeving, nylon cable ties, and other thermoplastics. We provide a full line of character sizes in either a single- or multi-line solution when you need the best legibility in a tough environment.
Special symbols are more often required than not, and we have you covered. DuraChrome and DurAlloy type include common symbols (punctuation) as well as more difficult to find versions. We can also create custom characters and logodies to meet your specific requirements.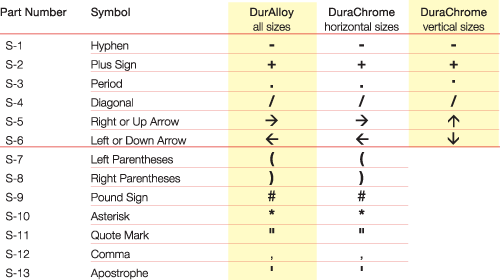 About Wire Marking Foils and Ribbons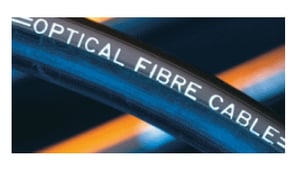 Durable Technologies offers a series of semi-gloss pigmented hot stamping foils for wire marking and heat shrink sleeving (also works well on many plastics) as an alternative to Kingsley's® No Fault and K-30 formulas.
Our foils and ribbons offer great durability and abrasion resistance and are capable of printing onto a wide variety of plastics including ABS, polyethylene, polypropylene, polystyrene, acrylic, polyvinyl chloride (PVC), and polyurethane. Our alternative foils come in 24" master rolls cut down to your specifications and are available in a variety of colors including black, white, red, yellow, blue, and green to meet all of your hot stamping requirements. Give us a call today at 866-344-7721 for your free sample!!
We also offer OEM brand ribbon if that's your preference: Kingsley's® No Fault, K-30,and K-520 (for Teflon).
Contact Durable Technologies
Contact us for easy conversion from Kingsley to Durable Technologies Type.
Click here for more information on our Hot Stamping Foils and Ribbons.
Click here for more information on our Wire Marking Printers.
This post was published on October 10, 2019 and updated on October 10, 2019.