Allan Broughman owns Broughman Gun Shop in Covington, VA, and is a gun expert specializing in restoring guns and building custom rifles. For the last few years, Durable Technologies has been making custom steel hand stamps for him to mark his rifles.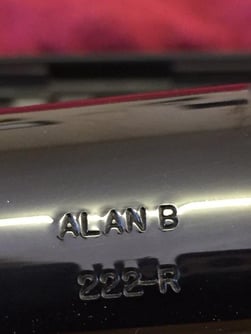 As a custom gunsmith, Mr. Broughman is required by the ATF to mark the caliber and his name on each rifle. He uses Durable Technologies' custom hand stamps with character sizes ranging from as small as 1/32" up to 1/16" tall.
He uses a clamp to hold the gun barrel and a fixture to secure the hand stamp in place so he gets a good mark every time.
The ATF now requires the company name and location on the receiver, so he is also starting the process of marking that information.
"Durable adjusted my last order even though they had started it, and they were very accommodating and helpful. We guarantee our work, as does Durable Technologies, so I appreciate their approach to service since it matches mine. We appreciate the quality of the Durable hand stamps," says Mr. Broughman.
Durable Technologies manufactures heavy-duty steel hand stamps for any part marking requirement. These hand stamps are made from a special grade of tool steel, and they resist spalling and mushrooming, so they are safe for operators to use.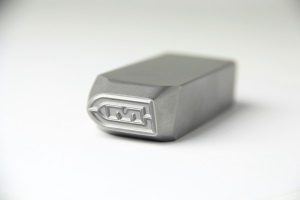 Engraving includes alphanumeric text, and custom logos per your supplied artwork are also available. Sizes range from tiny steel hand stamps to mark jewelry to large steel hand stamps to mark steel slabs.
Characters can be sharp face, low-stress full characters, or low-stress dot characters depending on your requirements.
Complimentary products:
Contact us today for your custom hand stamps!
This post was published on May 16, 2023 and updated on May 16, 2023.