Ink jet coders are the most versatile date coding machines available. Depending on your budget, specific marking requirements, and the volume of parts being marked, several options are available to you.
Ink Jet Coding Machines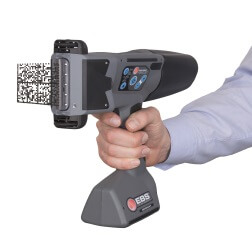 Package date coding is a global requirement for any company or individual that is responsible for the packaging of food, beverages, pharmaceuticals, cannabis, and much more.
Any combination of expiration dates (including Best By dates, Use By dates, and Sell By dates), lot numbers, and barcodes, including static and variable information, must be marked onto the primary packaging (think chip bags) as well as the secondary packaging in many cases (the corrugated cases that the chips bags are packaged in for shipping purposes).
The printed date codes must be legible and comply with various regulations. Selecting the right package date coding application method is critical.
Ink jet coding machines are perhaps the most versatile of all package date coding marking solutions because they offer users flexibility. With an ink jet coding machine, the information that needs to be marked can be easily changed, many printers can print in color, and portable and inline options are available.
Inline ink jet coding machine options include continuous ink jet machines for small character printing, drop on demand machines for large character printing, and high-resolution options for printing hi-res text, barcodes, graphics, and symbols. Some automated conveyor system must be in place for an inline ink jet setup.
For applications that require more flexibility, hand held ink jet printers are a flexible and mobile marking solution. The JetStamp family and the HandJet are two of our most popular portable inkjet coders.
These printers are often used as a backup date coding option for larger packaging companies primarily running inline printers (used in the event of an issue with the inline system), or they can be used as the primary date coding solution for smaller companies just getting started.
Ink Jet Coding Machines in Action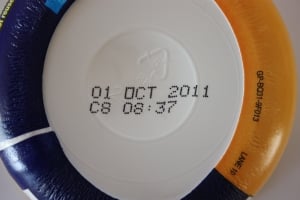 Ink jet coding machines can be found in a wide range of industries, so we rounded up a couple of our customer's success stories to show you the versatility of this marking solution.
Learn More
In addition to the actual printers (hardware), we also supply replacement fluids for nearly every OEM packaging machine, including Markem-Imaje®, Norwood®, Jones®, Norden®, Videojet®, Marsh®, Diagraph®, Linx®, Domino®, and many more.
Contact Durable Technologies to learn more about ink jet coders and fluids, and let us help you find the right marking solution for your application.
This post was published on July 11, 2023 and updated on July 11, 2023.