Hot stamping has long been a go-to method for marking a range of substrates. Versatility and ease of use make hot stamping an attractive direct part marking solution for both high and low volume marking applications, allowing individual users to personalize their goods with the same professional-looking marks as high-end designers and manufacturers.
How to Hot Stamp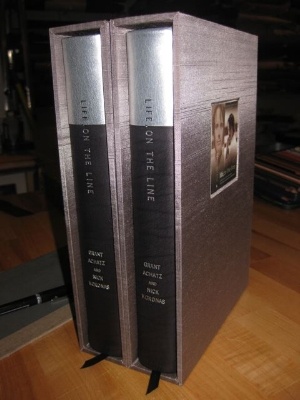 Hot stamping is a simple process requiring users to have access to a hot stamping press, metal die or type, and a foil or ribbon to add color. The ability to add color to the mark elevates hot stamping over simple steel hand stamps while the use of a press means hot stamping can be scaled to accommodate higher volume marking where hand stamping cannot. Regardless of volume, the process for hot stamping is straight forward.
To hot stamp, a die or type is heated up by the press, the press engages the die and presses downward onto the substrate, and the color from the ink from the foil or ribbon is transferred onto the substrate.
Advantages of Hot Stamping
As mentioned above, hot stamping is one of the few ways to add color to a direct part mark. The use of foils and ribbons allows for nearly any color to be added to the mark including metallic and pigmented finishes. This versatility in mark color, when combined with the nearly limitless customization options of the types and dies, makes hot stamping an extremely popular marking solution for high-end designers and artisans alike.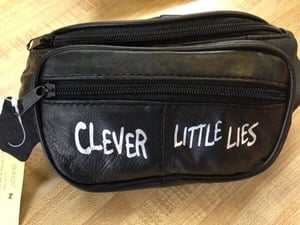 Hot stamp logodies, and printers type, can be used for personalization and monogramming because they can be customized with letters, numbers, symbols, trademarks, and logos. And, because the mark is made through heat transfer of inks, hot stamping can be used to mark a wide range of substrates that other marking methods can't, like paper products. However, hot stamping leather products is perhaps the most popular use of hot stamping.
The versatility of the stamps and dies, colors and finishes, and substrates that can be marked means that designers or artisans who want to mark a wide variety of goods (handbags, boxes, stationary, etc.) can utilize one marking method to create a consistent, personalized look across all of their products. Because the process of marking is fairly simple, personalization can also be done quickly and with a minimum of setup or workspace.
Examples of Hot Stamping
The versatility of hot stamping means that hot stamped marks can have a huge range of looks. To get a good idea of what hot stamping can accomplish its easiest to take a look at some customer testimonials. Follow the links below to see examples of what some of our hot stamping customers have achieved with our brass hot stamping dies and type.
Learn More
Contact us to learn more or to request a quote for hot stamping supplies!
This post was published on August 29, 2018 and updated on August 29, 2018.