Over the years we've helped a lot of customers with hot stamping applications. From standard hot stamp dies used for part marking to decorative, custom foil stamping dies we've done it all. Check out some of our favorite customer success stories below.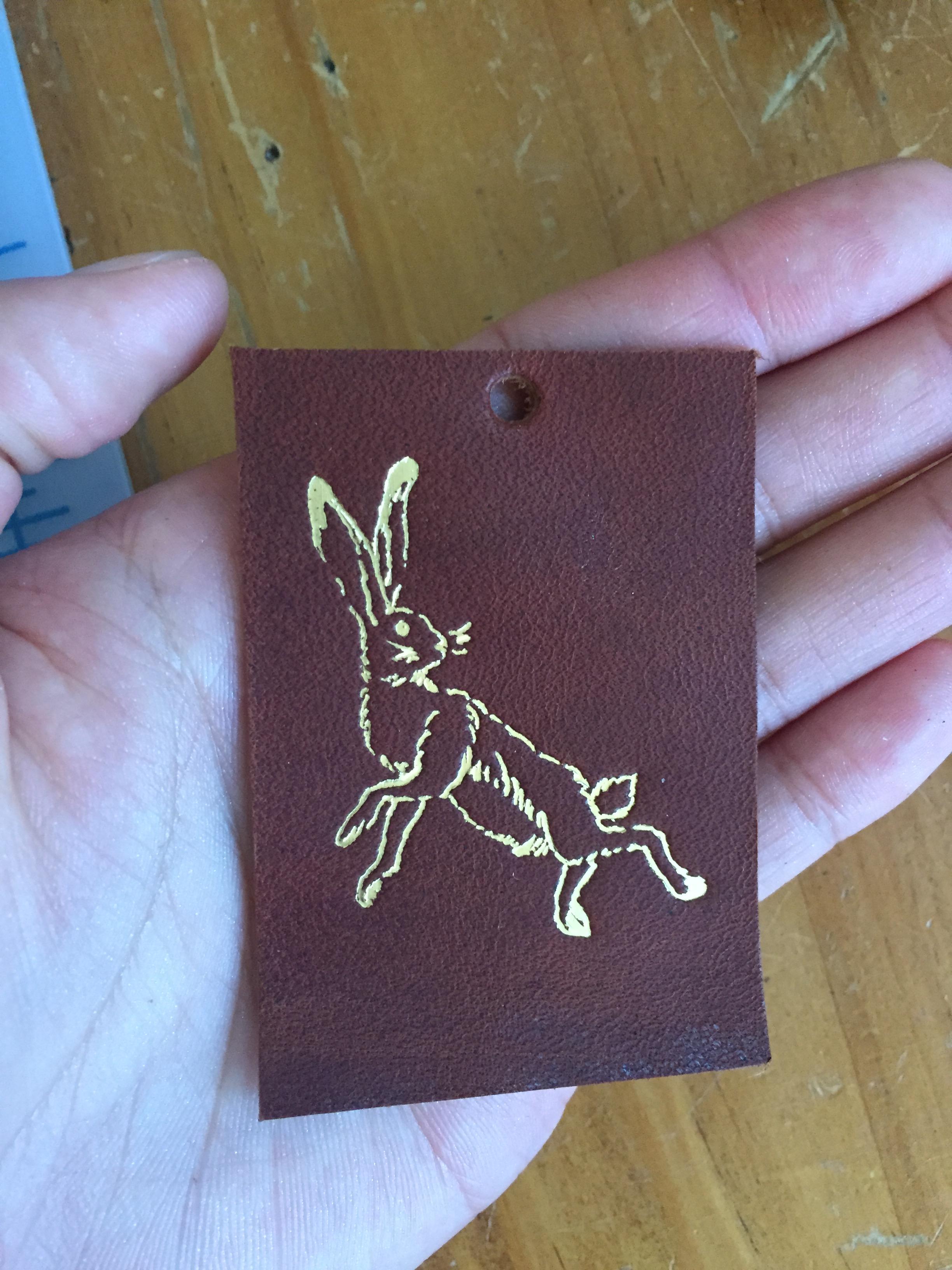 AKA Bindery Uses Brass Type for Bookbinding
Infinite Series Uses Durable Custom Stamping Dies for Leather
Custom Engraved Brass Hot Stamping Dies
Our wide variety of brass printers' type styles will fit any need for monogramming or personalizing in such printers as Kingsley®, Kwikprint®, AAmstamp®, Kensol Franklin®, Jackson®, Gibson®, Howard® and virtually any other hot stamping machine. Typical applications include book bindings, personalization items, ribbons, greeting cards, napkins, matchbooks, labels, leather goods, plastics, advertising specialty items and more. Our high-quality brass type and dies are a great value since they will far outlast cheap alloys such as zinc and lead type.
Hot stamping foils, for use with our foil stamping dies, offer superior consistency, abrasion resistance, adhesion, sharp detail, and brightness. Some of the most common hot foil marking applications include leather goods, cloth, satin, vinyl, hard plastics, and acrylic.
Our custom logo dies can be produced with any wording or design, in brass or steel, for stamping applications where your text remains constant. Magnesium dies are an economical alternative recommended for shorter production runs.
Contact us to learn more or to request a quote!
This post was published on August 18, 2015 and updated on October 15, 2020.