GE Energy in Auburn, ME produces custom electrical parts for circuit breakers and switchgear and is required to permanently mark many of these parts with customer logos, text, and part identification numbers. These parts are often used in harsh environments so the marks need to be pretty robust. When GE Energy was having a problem with quality and service from their vendor they reached out to Durable Technologies.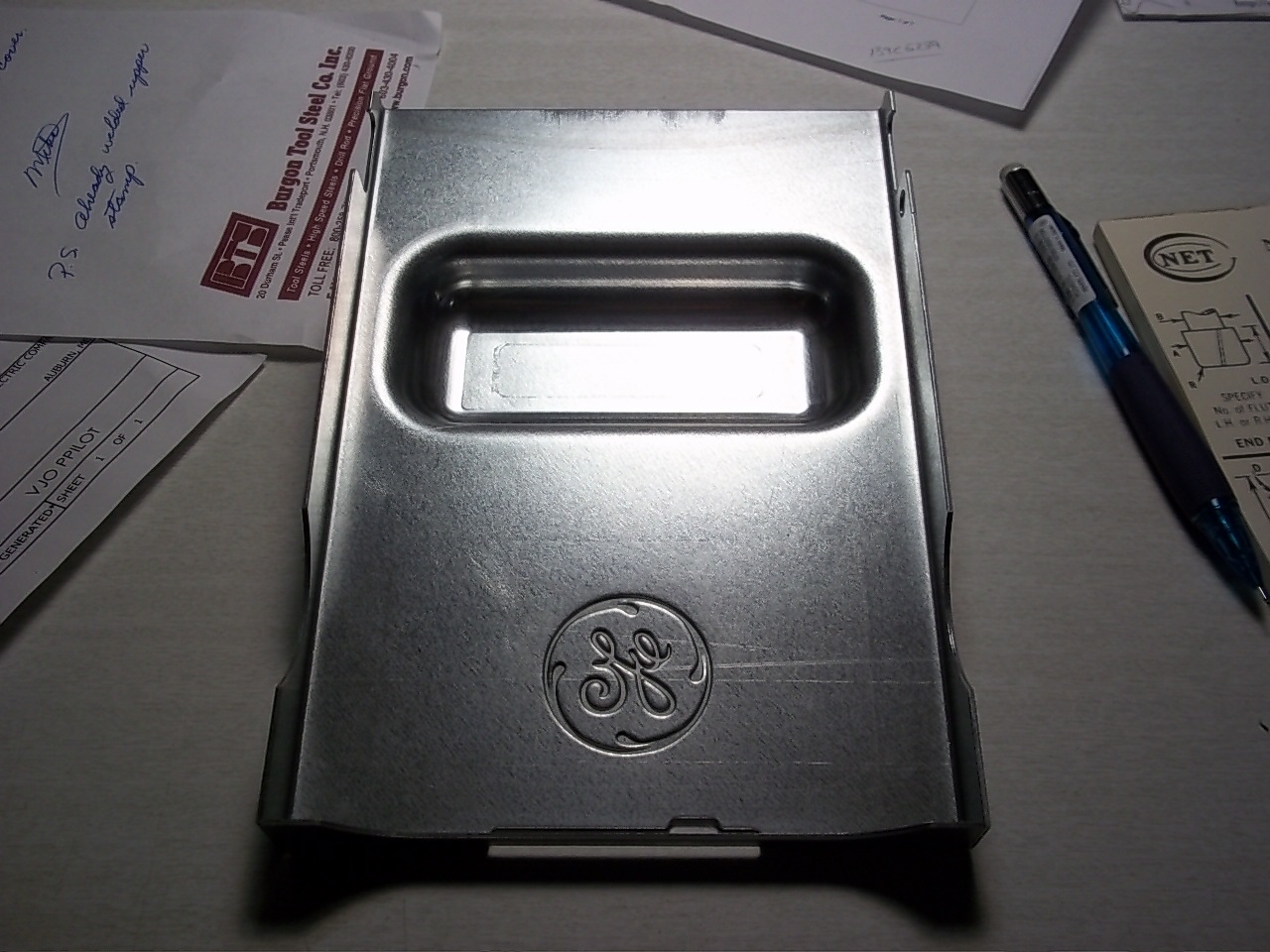 Michael Eugley, GE Energy Group Leader, Tool & Die Designer, says "I knew Durable Technologies from a previous employer and when we needed help we turned to them. They know the right questions to ask so that we do not miss any critical issues during the design of the custom steel stamping dies."
The custom steel stamping dies are integrated into a progressive stamping die system used to produce the components. Progressive stamping dies are added to custom holders and a 150 ton press imprints the mark into the metal parts. The metals marked range from stainless steel to copper to aluminum to bronze.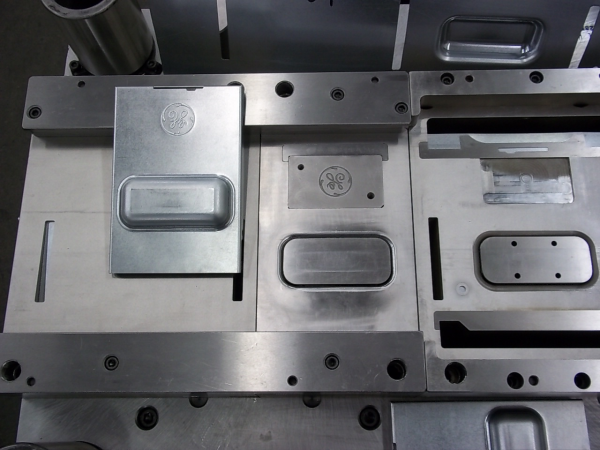 The custom steel dies are designed and fabricated to have a sharp face so the mark is crisp, legible, and reaches a depth of 0.025 inches.
Mr. Eugley says that "Durable Technologies has bent over backwards to help, their timing and delivery is excellent, and everyone has a great attitude and is very professional, and we especially value their depth of custom die making experience. Durable now supplies us with all of our dies which is the best compliment we can offer."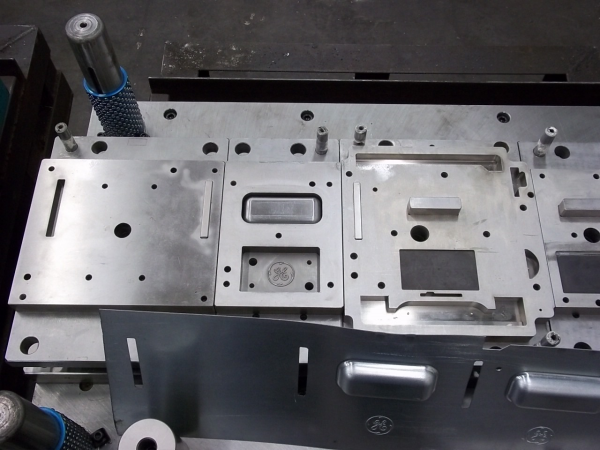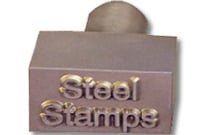 Durable Technologies' steel stamps and marking dies are custom engineered for identifying a variety of industrial products. Every die blank is skillfully machined to the user's specifications. Our custom dies satisfy any user requirement for marking machines, punch presses, press brakes and other machines. Our custom stamps can be made for marking on flat, curved, concave or convex surfaces - for stamping part numbers, patent numbers, trade names, trademarks, special lettering or other data. Durable Technologies' stamps for steel marking - the best steel marking tools available.
This post was published on November 26, 2013 and updated on October 15, 2020.