Hot stamping or foil stamping is a printing method where metal hot stamp dies are transferred at high temperatures to the surface being marked.
The process includes a hot stamping machine (or hot stamping press) and steel, brass, or magnesium type (interchangeable characters) or a solid logo die. Adding a hot stamping foil delivers a mark with color.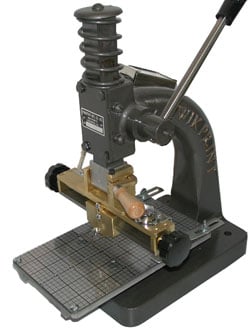 The hot stamping machine heats up the type or die; the die makes contact with the foil and then transfers the ink from the foil to the surface of the part being marked.
The hot stamping machine then lifts away from the marked surface, completing the marking cycle and producing a permanent mark on the part.
There are a variety of benefits to this type of marking. Hot stamping is very flexible in that this process is used to mark a wide variety of different materials.
Leather, plastics, rubber, and fabrics are just some of the materials hot stamping machines mark quite well. Hot stamping is a very popular option for monogramming and personalization.
This process is tried and true. Hot stamping machines have been used for over a hundred years and are considered to be one of the most robust and reliable marking methods available.
The process is simple and repeatable. Load the metal die into the hot stamping machine, add the hot stamping foil, place the part to be marked in the fixture, and make your mark. Done.
Hot stamping machines are able to adjust for various types of dies and marking type. Magnesium, brass, and steel are some of the materials typically used to make hot stamping type and dies, depending on your budget as well as the number of items that need to be stamped.
Durable Technologies has extensive experience in designing and recommending the best materials for your particular application.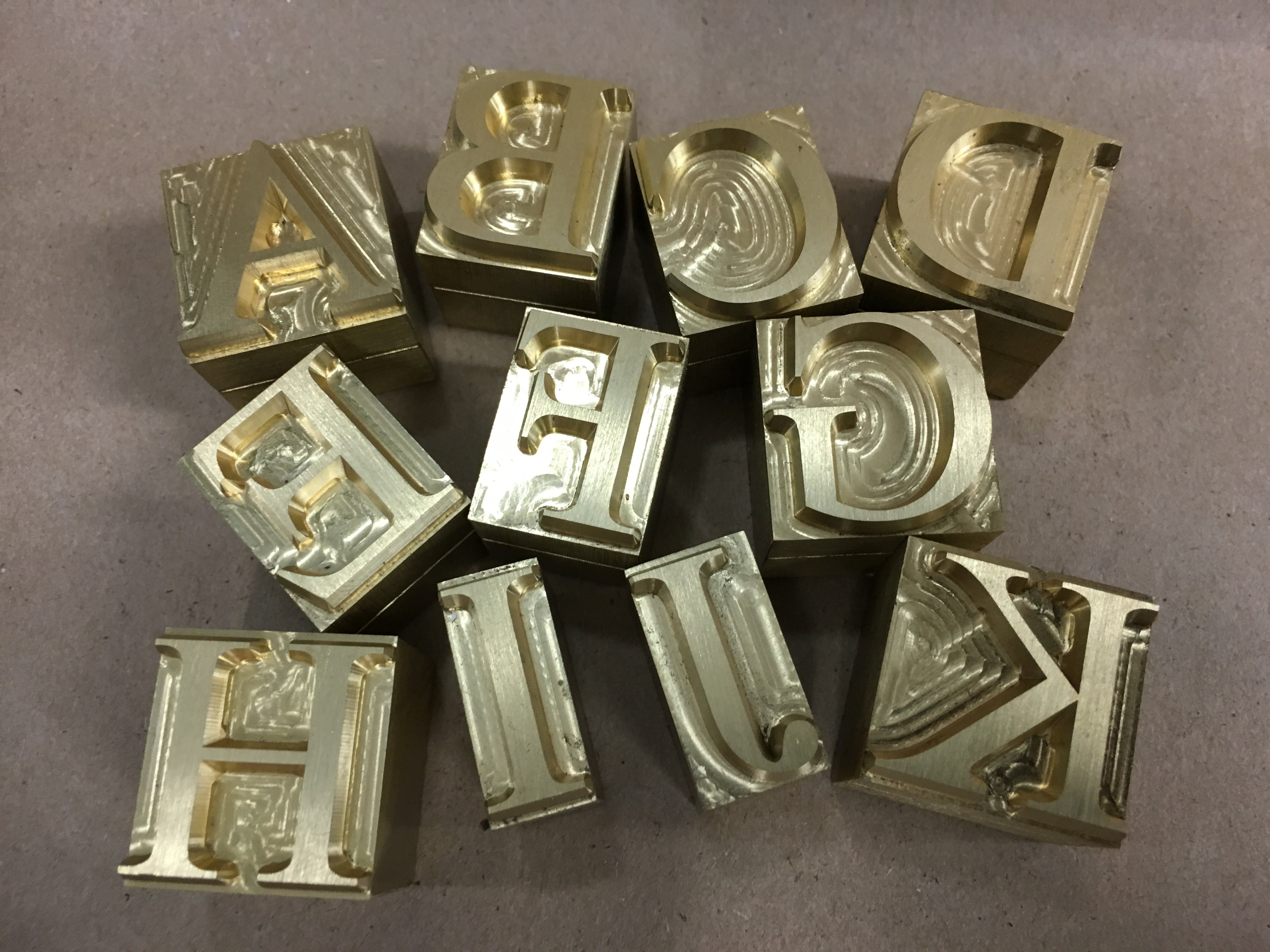 Durable Technologies manufactures and supplies an extensive array of brass and steel type and logo dies, printers' type, monogramming type, Kingsley® wire marking type, heat shrink sleeving type, type holders, magnesium dies, branding iron dies, and much more.
For more information on hot stamping foil supplies, please visit Hot Stamping Foils and Ribbons.
Please contact us to speak with someone who will help you make your mark.
This post was published on May 10, 2022 and updated on May 10, 2022.