Nephron Pharmaceuticals Corporation, located in West Columbia, SC, is a pharmaceutical manufacturing company specializing in producing affordable respiratory products using blow-fill-seal (B/F/S) technology.
And, like all companies supplying these types of products, medical regulations require them to identify the lot and date of manufacture for each dose.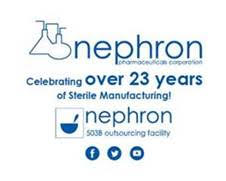 Sounds easy, but when a production run can last days and produce millions of units, the solution is not always that straightforward.
For Nephron, however, it is.
Lance Rogers, Nephron Executive Vice President of Manufacturing Operations, puts it this way, "Durable Technologies has been supplying us replacement date coding type for our lot and expiration traceability since before I got here over 14 years ago. We have never had any issues with the delivery, quality, and correctness of any coding type purchased from them."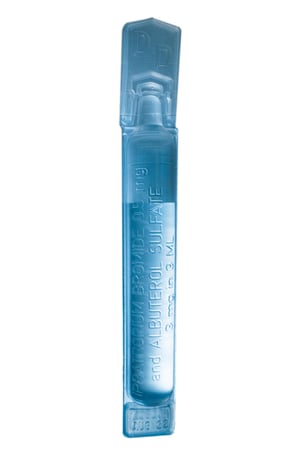 "Matt Martin and his team always turn the orders around quickly, and even if we are late with our date code orders for a new year, they always manage to get the coding type delivered on time. Due to the regulations for the lot and expiration date identification, we cannot run our production lines without it - so these products and our relationship with Durable Technologies is mission-critical for us."
Mr. Rogers shared that Nephron runs 16 blow-fill-seal (B/F/S) lines supplied by both Rommelag and Weiler Engineering. These lines extrude low-density polyethylene, polypropylene, and high-temperature low-density polyethylene into a vial or bottle that carries the product and is then sealed and marked with the lot and expiration date traceability information.
"We manufacture products at this location from 0.5 ml to 500 ml so the marking surfaces and available area are quite varied. We emboss a total of six digits to identify the year, line, and batch number as well as the expiration date. Our team runs quality checks every two hours to make sure the marks are correct and meet the requirements. Over a billion vials are produced per year, so this replacement date coding type gets a workout!", states Mr. Rogers.
Brass or metal replacement type
Contract manufacturers or end users using similar blow-fill-seal (B/F/S) or form-fill-seal (F/F/S) machines are ideal candidates for Durable's brass or steel replacement type.
Contract manufacturers using B/F/S machines are required to deliver consistent, high-quality date codes to permanently mark critical information on the pharmaceutical package.
Contract pharmaceutical manufacturers and pharmaceutical end users should look for less expensive, OEM-alternative type from manufacturers like Durable who specialize in creating replacement type for OEM packaging machines.
Some of the more popular OEM packaging machines* that we manufacturer replacement type for include:
Rommelag B/F/S (Blow/Fill/Seal) Sterile Filling Machines
Norwood® Imprinters
Markem® Touch Dry Coders
Jones® Cartoners
Open Date® Labelers
Norden® Tube Fillers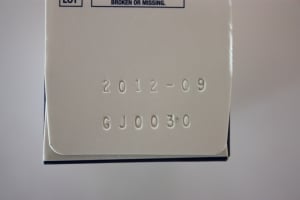 For a complete list of the OEM packaging machines that we supply compatible replacement type for, click here.
We also can match your existing type from a drawing or samples for those OEM's not listed.
Click here for more information on our Hot Stamping Foils and Ribbons.
Click here for more information on our Hot Melt Ink Rolls.
This post was published on March 29, 2022 and updated on March 29, 2022.