Diversapack, LLC, located in Batavia, OH, designs and delivers flexible packaging products, contract manufacturing solutions, and co-packing for a variety of industrial and consumer packaging applications.
One of the requirements for most packaging applications is to permanently direct part mark the material with a date code for traceability and identification puposes.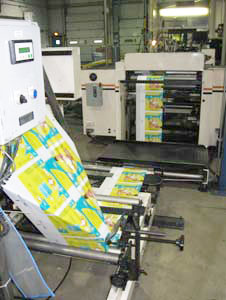 The direct part marking machines used by Diversapack vary based on the materials and application but they all use metal inserts called package date coding type in order to mark the specific text or number to meet their customer's specific marking requirements.
Diversapack partners with Durable Technologies for all of their replacement package date coding type needs. Much of the product marked using the Durable steel type is poly blend flexible packaging used for sample mailer packs. Diversapack uses both steel type and rubber type depending on the specific marking equipment being used.
Joan Cornell, Diversapack Buyer, says that "Durable has always been there when we need them. Everyone at Durable is very helpful and responsive and bends over backwards to help us in any way they can. A few Fridays ago I was on my way out the door when I received a call that we urgently needed some new package date coding type. I tried calling Durable but it was after normal business hours so I left a message. I didn't expect to hear back from them until Monday but they called me right back just a few minutes later. Turns out Durable had the coding type that we needed in inventory and sent it to us the very same night to arrive Monday morning - just when we needed it!"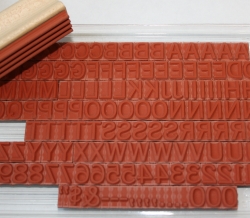 Durable Technologies is the premier marking type supplier in the country. Durable manufactures brass and steel packaging type and dies used for coding, imprinting, labeling, embossing, and debossing applications. Durable is the largest manufacturer of replacement metal date coding type for all of the popular OEM equipment including Norwood® Imprinters, Markem® Touch Dry Coders, Jones® Cartoners, Open Date® Labelers, Norden® Tube Fillers, and many more. Our replacement packaging type and steel stamp dies are commonly used in cartoners, sealers, tube fillers, labelers, wrappers, thermoform and imprinters for hot or cold marking of labels, tags, packages, cartons, tubes, boxes, plastic and/or metal surfaces.
This post was published on March 13, 2012 and updated on April 2, 2021.