Durable Technologies' two divisions have been in business for over 100 years combined but Union Manufacturing Company can top that. Originally founded in 1866, Union Manufacturing Company made its name as a Top-Tier foundry and machine shop for the New Britain Manufacturing Industry. Starting in 1899, Union added fine woodworking tools to its vast line of high-quality products through the acquisition of Derby Plane Company. These fine woodworking tools are their complete focus to this day.
Union Mfg. Co. leader Robert Porter says, "Collectors and fine woodworkers are buying our tools so they have to be perfect down to the finest detail. Our commitment to our customers is to maintain the standards and manufacturing principles that can be attributed to the early 1900's at the original New Britain plant. We want a modern product that IS made like they used to be," says Mr. Porter. He continues, "One of the key elements driving authenticity for our customers is the logo. The mark must be consistent and even as well as repeatable." The mark is the representative face of Union every time a woodworker picks up a Union Mfg Co tool. It's a sign of excellence a fine maker expects in their tools.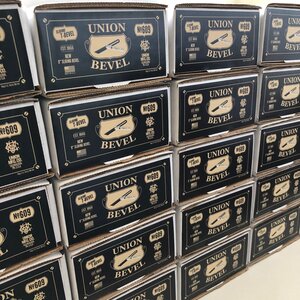 During a search online for hand stamp manufacturers Mr. Porter found the Durable Technologies website. "One of the things that attracted me to Durable is the fact that they use the EDM process to make the hand stamp. This process results in a much sharper stamp face and yields a higher quality impression. Other companies we talked to used engraving and the quality of the stamp was nowhere near the quality of the Durable hand stamp."
Durability is also a major concern for Union Manufacturing, as it is for anyone using a hand stamp to deliver a logo or brand image. Mr. Porter explains, "we asked other hand stamp suppliers to tell us how long the stamps would last in terms of the number of hits and they were reluctant to commit to the quality of their products. Durable not only committed to the longevity we required but offered to regrind the stamps for us in the future. This process will help us to maintain consistent quality."
"The team at Durable Technologies really came through for us, Samantha, in particular, made sure all of our questions were answered and that we got exactly what we needed. I could not be happier with our choice of hand stamp supplier," says Mr. Porter.
The stamp Durable Technologies made is used to produce this logo: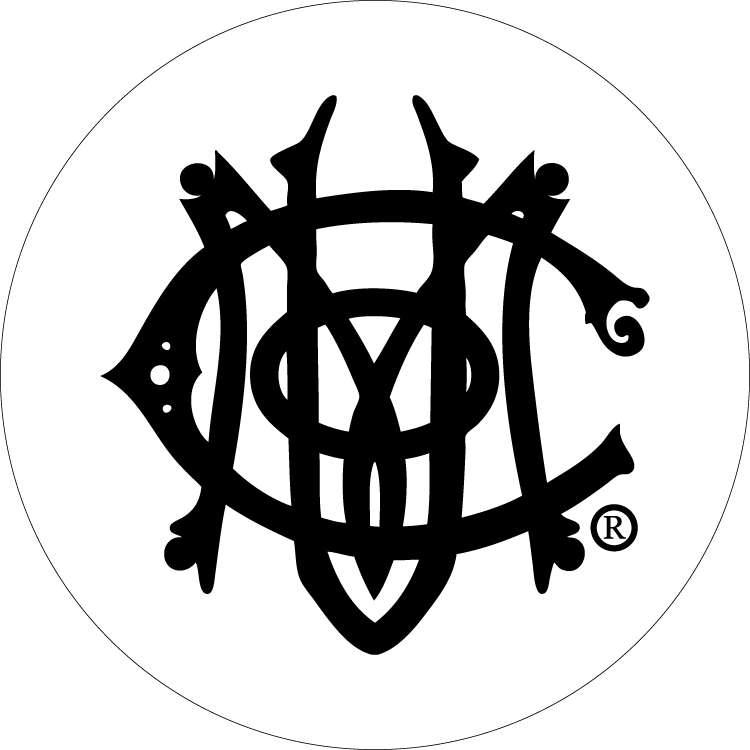 The resulting stamped impression is shown below: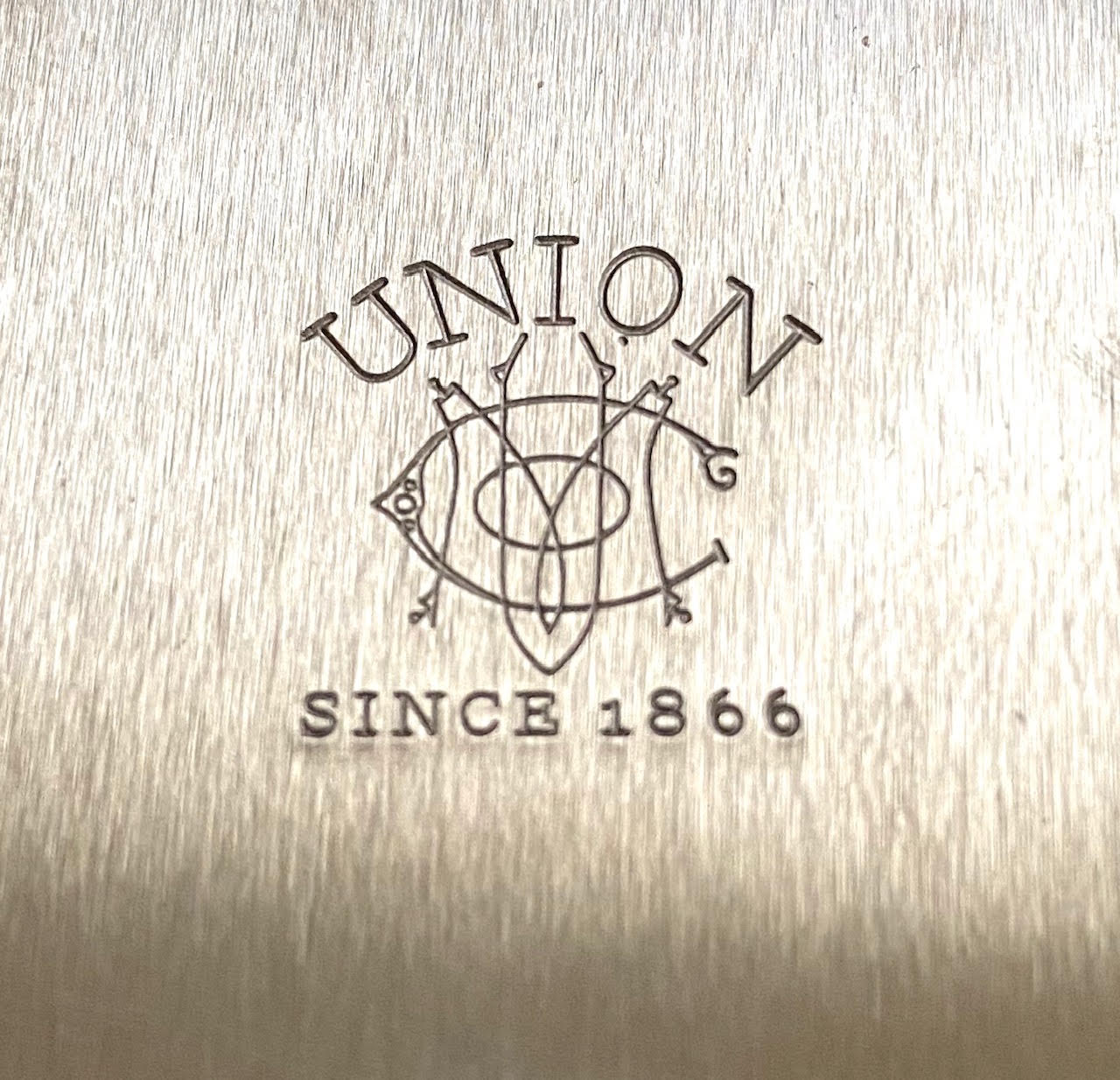 *Please note that this logo is a registered trademark and it's being used with permission for this particular purpose.
What makes Durable Technologies Hand Stamps Different?
Durable Technologies has a steel hand stamp for your part marking requirements. We manufacture, according to your specifications, heavy duty steel hand stamps that are made from a special grade of cold forged tool steel and provide an extra-long service life.
What types of hand stamp designs are available?
Simple or complex text or logos and designs made to order, including trademarks and maker's marks. Sizes range from tiny steel hand stamps to mark jewelry to large steel hand stamps to mark steel slabs. Characters can be sharp face, low stress full (round) character, low stress dot character, or customized to your specific marking requirements.
Contact us for all of your direct part marking requirements.
This post was published on April 2, 2020 and updated on April 2, 2020.