As the premier OEM-alternative type supplier in the country, Durable Technologies manufactures brass and steel dies and packaging type used for coding, imprinting, labeling, embossing and debossing. We are the largest manufacturer of replacement metal coding type for all of the popular OEM equipment including Norwood® Imprinters, Markem® Touch Dry Coders, Jones® Cartoners, Open Date® Labelers, Norden® Tube Fillers, and many more.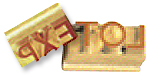 Our replacement packaging type and steel stamp dies are commonly used in cartoners, sealers, tube fillers, labelers, wrappers, thermoform and imprinters for hot or cold marking of labels, tags, packages, cartons, tubes, boxes, plastic and/or metal surfaces.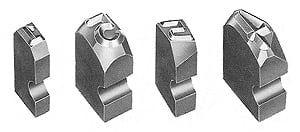 Durable Technologies also manufactures a wide variety of
brass printers' type
styles that will fit any need for monogramming, personalizing, or any other decorative printing. Our
brass printers' type
is compatible with printers by Kingsley®, Kwikprint®, AAmstamp®, Kensol Franklin®, Jackson®, Gibson®, Howard® and virtually any other hot stamping machine.
Typical applications include bookbindings, personalization items, ribbons, greeting cards, napkins, matchbooks, labels, leather goods, advertising specialty items and more.
Our high quality
brass type and dies
are a great value since they will far outlast cheap alloys such as zinc and lead type.
Durable Technologies can supply custom type, logos, and steel stamp dies with any style typeface or font (including OCR), foreign languages, or any other custom symbol or logo.
Contact us
today to see what Durable Technologies can do for you.
This post was published on June 26, 2012 and updated on October 15, 2020.