Kylee Tindle is the creative genius behind Spoons Full of Sugar. Using spoons of various sizes, Kylee produces beautiful handmade necklaces, bracelets, leather cuff bracelets, rings, and much more. One of the tools Kylee uses to produce these masterpieces are custom hand stamps made by Durable Technologies.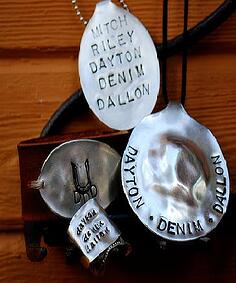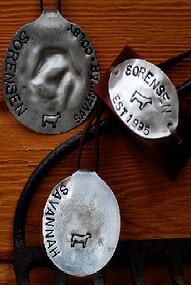 Using custom hand stamps opens up a world of possibilities for jewelry makers. Kylee used both letter hand stamps and a custom cow stamp to produce stunning results.
Letters, numbers, and custom images enhance any piece and can expand the artist's vision. With the wide variety of custom hand stamps available, the possibilities are endless!
For more information on the style and types of handstamps Durable Technologies offers, visit our Steel Hand Stamps page.
This post was published on October 4, 2011 and updated on April 8, 2021.