Yankee Hill Machine (YHM) located in Florence, MA is a leading supplier of machined components to the firearms and gun accessories industries. YHM prides itself on using state-of-the-art technology in order to deliver the highest possible quality components to its customer base.
Part marking and identification is always an issue with machined metal parts and with more stringent ATF part traceability requirements YHM decided it was time to find an in-house laser engraving solution to this problem so they called Durable Mecco.
"The DuraLase DLF-20 allowed us to bring the marking back in-house and eliminate the cost and added process time of outsourcing. It also allowed us to control the quality of the marking and to experiment with new ways of identifying our machined gun components," says Chris Graham, Production Manager at YHM.
"We are able to take our machined parts and accomplish planar laser marking and laser rotary marking of aluminum, steel, and stainless steel to a depth of 0.001" for logos and 0.005" to 0.010" for serial numbers and bar codes."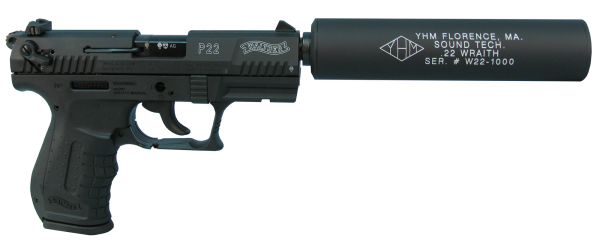 "We are thrilled with the complete lack of downtime with this laser marking and laser engraving system as well as the superior quality of the marking on our parts" states Chris Graham.
"We are now able to laser mark all of the parts we machine with part numbers, bar codes, and logos. The DuraLase fiber laser engraving system allows us to meet the ATF standard for traceability, track our parts internally, and deliver a great brand mark that really shows what YHM stands for - quality, engineering, and customer service" said Chris Graham.
The DuraLase DLF-20 fiber laser marking system is a fully enclosed Class I workstation designed for harsh machining environments. VisiLaseTM software makes marking file changes easy and fast allowing the operators to focus on what really matters - machining great firearm components.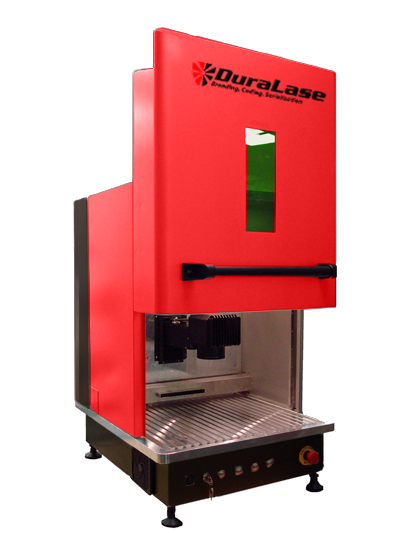 The DuraLase DLF-20 fiber laser marking system enclosure has a 19" x 23" work area and includes a programmable Z axis with almost 10 inches of travel allowing for the marking of all of the parts that Yankee Hill machines. The rotary axis option allows YHM to mark along and around the entire diameter of cylindrical parts. The 'T' slot table is a flexible work surface that creates the mechanism for quick change fixtures as well as one-off sample marking.
YHM is pleased with the choice of the DuraLase fiber laser marking system and the immediate and continuing return on their investment and expects to continue to find new parts to mark and new applications for the system.
This post was published on April 13, 2010 and updated on July 26, 2022.