Ideal for high volume applications, pneumatic impact presses combine the customization options of pneumatic press dies with a turnkey marking solution.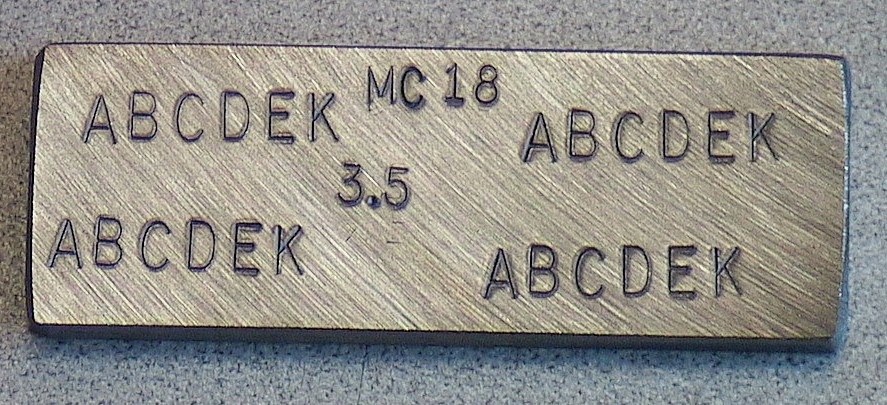 Pneumatic presses can be used for a wide variety of applications including marking, riveting, staking, forming, punching, bending, notching, crimping, piercing, assembling, broaching, and coining. This variety of processes is one of the reasons that pneumatic presses are a popular solution for high volume applications.
Pneumatic presses also offer users significant advantages in terms of control, safety, reliability, and are low maintenance.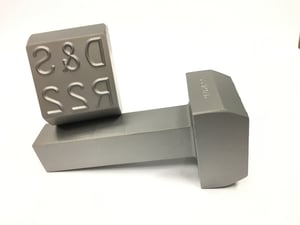 Perhaps one of the biggest advantages of pneumatic presses is the ease of customization with pneumatic press dies. When using a pneumatic press for part marking, you'll need to fit your press with either a shank stamp, a press-style holder filled with steel type, or a numbering head depending on your marking requirements and budget. In addition, we can help you design a custom fixture for your parts to hold them safely and securely in place while marking.
You can check out one our spring actuated manual press in action below.
Learn More
Contact us to learn more about our pneumatic impact press packages or any of our other direct part marking solutions.
This post was published on September 19, 2018 and updated on September 19, 2018.