Durable Technologies has been around a long time and one of our favorite types of portable stamping tools for industrial part marking is the powder actuated marking gun.
Why do we like it? Because this hand held, automatic part marking gun allows you to be fully mobile and mark a variety of materials, including hot and cold steel, and it's just plain old fun to use!
If you need to order replacement steel type characters for your powder tool gun and are tired of paying a premium from the OEM, we have an affordable alternative to offer you.
Durable manufactures OEM-compatible marking characters steel type for all of the powder actuated part marking systems still in operation today, including Hilti's DX 462-HM, MarkFirst's Mark-Pistol, and Ramset's D45A with Portamark type holder attachment (the image just below shows the Portamark attachment installed on Ramset's D45A).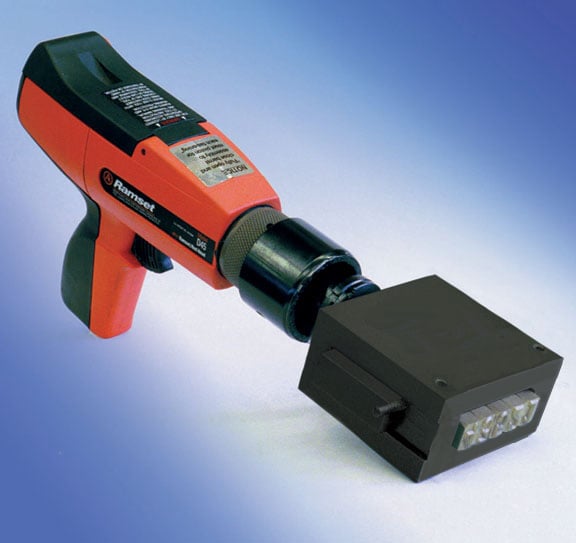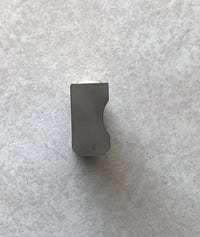 Our alternative replacement steel type is available in the following character faces:
Sharp face
Low stress round (full character)
Low stress dot
We normally use plain Gothic style characters (shown in the photo below) but we can also supply custom font styles upon request. In the past, we've provided type engraved with the 452 style where each character is unique to allow for easier identification from only a partial impression.
While many of the OEM's charge more for special characters like punctuation marks and symbols, Durable's price is always the same for alphanumeric characters and standard punctuation.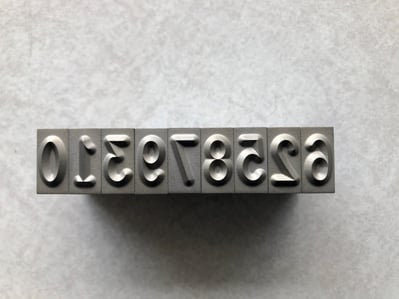 Durable Technologies' heavy-duty slotted steel type is designed for designed for the harshest applications. Most often used in steel mills, forging mills, foundries, and other industrial settings, slotted type features a slot on one side of the blank which allows for easy orientation of the character and assists with securing the type in the chase / holder.
We also manufacture replacement steel type for all of the other popular O.E.M. marking equipment including G.T. Schmidt, Pannier, Matthews, Columbia, Automator, and more. Steel type holders can be supplied with a shank for press style use or a simple hand held version for use with a striking hammer.
Click here to see how Durable Technologies can help you make your mark with steel type and holders.
This post was published on June 24, 2020 and updated on April 13, 2021.