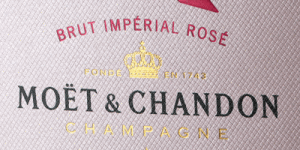 We've covered the basics of hot stamping before, but in case you needed a refresher:
Hot stamping is a flexible process allowing the user to mark a variety of different materials including most plastics, rubber, leather, fabrics, and paper.

Hot stamping is great because it is a relatively clean process and eliminates the need for inks and other messy consumables. Hot stamping is an attractive solution for decorative marking because it is a very simple, robust, and reliable marking process. Load a metal die into the hot stamping press, add a swatch or roll of hot stamping foil, fixture your part, and make your mark.
Hot stamping foils are used for a variety of decorative printing purposes like printing on leather goods, greeting cards, ribbons, publishing, cosmetic packaging, commercial printing, and labels. Hot stamping foils have five properties that make them ideal for this wide range of decorative printing:
Consistency
Abrasion resistance
Adhesion
Sharp detail
Brightness
Pigmented and Metallic foils are great for the professional designer as well as the hobbyist working out of their home. The wide range of options for color and finish, coupled with great chemical and abrasion resistance, make hot stamping an attractive solution for professional and durable book covers and bindings, greeting cards, stationery, cosmetics, labels and more.
This post was published on February 19, 2013 and updated on October 15, 2014.