For companies that have been certified by the American Petroleum Institute (API), the API quality stamp is a mark of pride and a commitment to quality.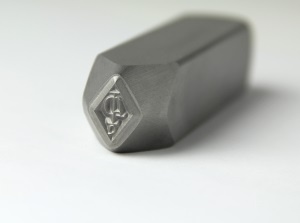 The largest trade association for the oil and natural gas industry, the American Petroleum Institute has been maintaining over 500 standards and recommended practices for more than 85 years. With more than 600 corporate members, API members come from all corners of the industry.
From producers and refiners to pipeline operator's, API members rely on equipment for all facets of their work.
The API Monogram Program is designed for manufacturers of equipment and is a simple way for manufacturers to easily identify their products as meeting the high-quality standards of the API.
We manufacture a line of APIQ steel stamps to help manufacturers easily apply the APIQ logo.
Our APIQ stamps are available in sharp face full character, low stress full character, low stress dot character and sharp face dot character; we have an APIQ logo stamp for every application.
Our stamps are available in a range of common sizes including 1/8", 3/16", 1/4", 5/16", 3/8", 1/2", 5/8", 3/4", and 1".
What makes Durable Technologies Hand Stamps Different?
We make all of our hand stamps from a special grade of cold-forged tool steel that resists spalling and mushrooming and delivers extra-long service life.
Hand stamp accessories available:
Contact us
today to learn more about our complete line of
hand stamps
.
This post was published on April 26, 2022 and updated on April 26, 2022.