Portable Ink Jet Printers - Speed-i-Jet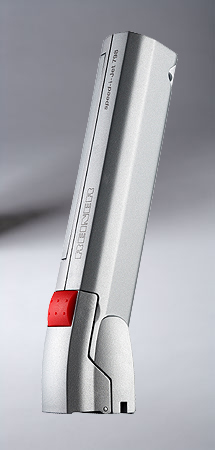 If you're looking for a portable ink jet printer that's fully mobile, fits in your pocket, and can print on a variety of porous substrates including paper and cardboard, look no further than the Speed-i-Jet ink jet printer.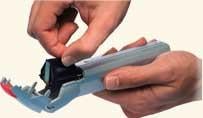 These electronic printers offer great mobility and can print individual text, sequential numbering, date and time on a variety of absorbent materials (paper and cardboard) including irregular and uneven surfaces. All messages are created on your PC and transferred to the Speed-i-Jet via USB cable.
This portable ink jet printer is great for a wide range of applications including quality control validation, production control, product marking, logistics departments, warehouses, medical practices and any other situation where product identification and portability is a must.
Technical Data:
Black and Red ink cartridges available (up to 10,000 impressions per cartridge)
Prints 1 line of text
Maximum of 40 characters in one line
1/8" tall characters
Alpha-numeric text, sequential numbering, date and time
Weight: less than 1 pound
Dimensions: 6.8" H x 1.7" W x 1.3" D
For more information on the Speed-i-Jet please call 866-344-7721.