Graphic Packaging Labels
As a full service supplier, we provide graphic solutions for a host of specialty markets – including fish and game, produce labels, aircraft markings, and labels for the industrial and medical markets.

Whether your item is fresh produce, baked goods, organic soaps, wines or other specialty item, we offer a complete line of decals with company logo and product recognition with quality die cut decals, to full color vinyl cut graphics for virtually any packaging or branding requirement. Decal marking kits can be customized to meet your specific requirements.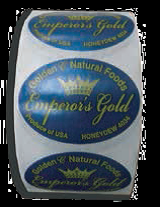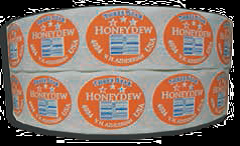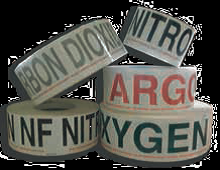 Roll labels are an ideal choice as the labels are easy to dispense. We print roll stickers on a variety of stocks; choose vinyl or clear for promotional stickers, or choose paper for product label printing. Let our roll label printing services help you come up with the most eye catching labels. Perfect for labels, product packaging, water bottles, bumper stickers, promotional or event stickers, car stickers, or campaign stickers.