Joe Gentile is a guy with an interesting hobby; he makes custom iron accessories for his friends and neighbors. When someone he knows needs a new hearth for their fireplace, or a special trivet, or unique drawer pulls, or a wood stove component, they know they can ask Joe.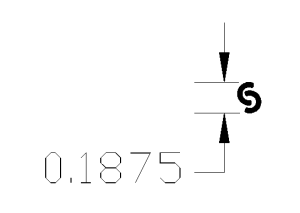 Joe adds his own personal touch to each of these pieces by using a Durable Technologies hand stamp to imprint his special 'G' logo. The stylized capital G tells people that this piece comes straight from Joe hands, crafted specially for the owner.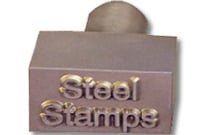 Durable Technologies' steel stamps and marking dies are custom engineered for identifying a variety of manufactured metallic products. Each die blank is carefully machined to the user's specifications. These custom dies satisfy any user requirement for marking machines, punch presses, press brakes and other machines. Durable's custom stamps can be made for marking on flat, curved, concave or convex surfaces - for stamping part numbers, patent numbers, trade names, trademarks, special lettering or other data.
Durable Technologies' stamps for steel marking - the best steel marking tools available.
Contact us today to see how we can help you with your stamping die requirements.
This post was published on October 15, 2013 and updated on October 15, 2020.